Due to the ferrophilic nature of chrome ore, magnetic separation technology or the combination of magnetic separation and gravity separation technology are often used in the mineral processing technology. In the next article, the chrome ore beneficiation technology, beneficiation equipment, and classic cases of chromeore beneficiation will be described in more detail.
Main Distribution of Chrome Ore
back to top
On the earth, chrome ore resources are relatively abundant, with the content of 0.01% in the earth's crust, ranking 17th. There is no free chromium in nature and chromite is the main chromium-bearing ore. The distribution of chrome ore reserves is very uneven, mainly in South Africa (83.3%), Kazakhstan (8.9%), Zimbabwe (3.9%) and other places.
At present, the world's annual production of chrome ore mining is about 20 million tons, 90% of which is metallurgical type that can be used to produce ferrochrome alloy (the main raw material of stainless-steel production). The world's major producers of ferrochrome are South Africa (3 million tons per year), Kazakhstan (1 million tons per year), China (700,000 tons per year), India(400,000 tons per year), Russia (250,000 tons per year) and etc.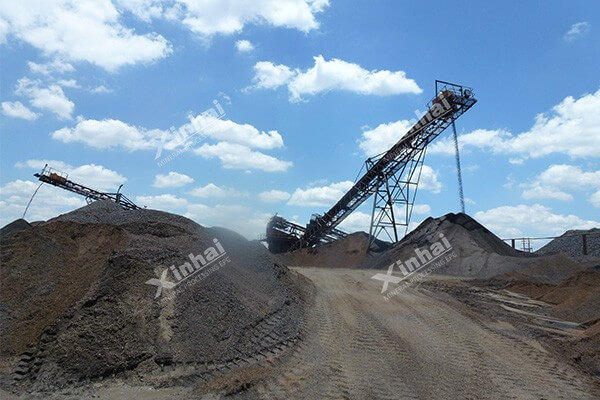 The variety of Chrome Ore
back to top
At present, there are more than 50 types of chromium containing minerals found in nature, belonging to oxides, chromates and silicates. There are also a few hydroxides, iodates, nitrides and sulfides. Among them, chromium nitride and chromium sulfide minerals are only found invermiculite.
The chromium minerals with industrial value belong to the chrome spinel minerals, and their chemical formula is (Mg, Fe2+)(Cr, Al, Fe3+) 2O4 or (Mg, Fe2+) O (Cr, Al, Fe3+) 2O3. And its Cr2O3 content is18% to 62%. The content of Cr2O3 of chromium minerals is generally more than 30%, among which the common ones are:
1. Chromite ore-main chemical composition(Mg, Fe) is Cr2O4, which content is between ferrochromite (FeCr2O4, containing FeO 32.09%, Cr2O3 67.91%) and magnochromite (MgCr2O4, containing MgO 20.96%,Cr2O3 79.04%). In general, ferrochromite or magnochromite is also known as chromite. Chromite is isoaxial crystal system, which small octahedral crystals appear as black granular and dense block aggregate. It has brown stripe and semi-metallic luster. And chromite has 5.5 hardness and weak magnetic. Chromite is a magmatic mineral occurring in ultrabasic rocks. Chromite is often transferred to placer when ore - bearing rocks are destroyed by weathering. Chromite is the most important material for chromium smelting. Raw low-grade chromite ore rich in iron can be used as high - grade refractory.
2. Chromium-rich spar, also called chromohercynite or alumchromite,which main composition is Fe(Cr, Al)2O4 containing Cr2O3 32% to 38%. For its morphology, physical properties, genesis, occurrence and usage, this is the same as chromite.
3.Chrompicotitel, chemical composition (Mg, Fe) (Cr, Al) 2O4, containing Cr2O3 32% ~ 50%. Its morphology, physical properties, genesis, occurrence and use are equivalent of chromite.
The chrome grinding requirement
back to top
Grinding is one of the important works before chrome processing, the main purpose is to dissociate useful minerals and gangue minerals.
Grinding fineness is decided by the distribution relation and Mosaic grain size of ore. For chrome grinding, the suitable grinding fineness is the fineness decided by mineral processing experiment. Normally chrome doesn't increase slurry, and for now the minerals that we can mine has a rather coarse fineness. So the requirement of grinding fineness is rather relaxed, it can be dissociated when -200 mesh is under 50%.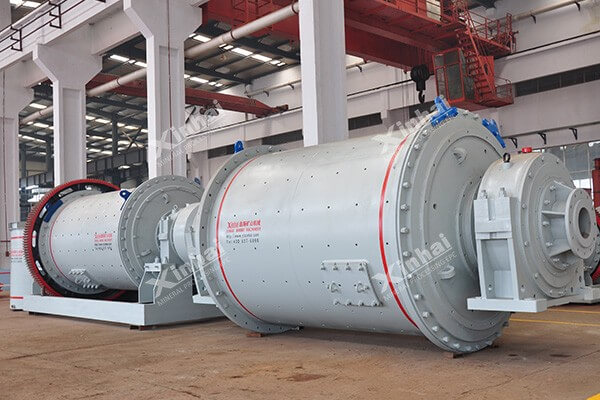 Technology for getting chrome concentrate
back to top
For the consistence difference, different chrome ore has different magnetic character. When choosing chrome processing technology, it should be decided by magnetic character.
Chrome ore beneficiation process mainly includes gravity separation process, magnetic separation process, flotation process, combined separation process, chemical separation process and so on. Usually, the industry adopts single gravity separation process, single magnetic separation process, and gravity separation - magnetic separation process. Generally speaking, chromium ore contains a certain amount of iron, so gravity separation - magnetic separation process is the common chrome ore beneficiation process. Of course, the ore beneficiation process hall be determined according to the indicators obtained after the mineral processing test.
1. For the rich ore with high-content chromic oxide, single gravity separation process or magnetic separation process can be adopted.
2. For the chrome ore with low-content chromic oxide, adopting magnetic separation - gravity separation process can get better indicators than the single process.
3. The specific ore beneficiation process shall be determined according to the ore properties.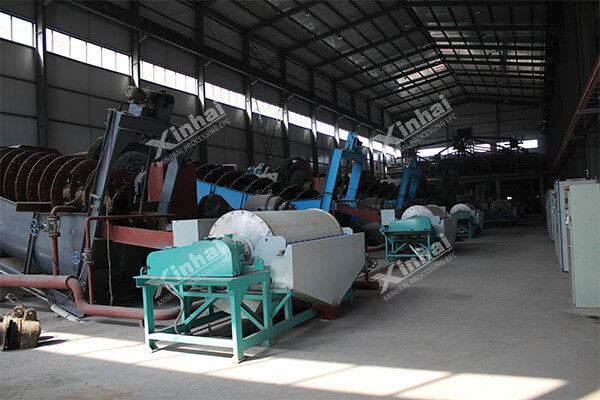 Chrome spinel usually contains high iron content or the ore co-exists with magnetite ore, the chrome grade and ferrochrome ratio are lower in the concentrate, which can be considered as the accessory for ferrochrome production by fire method,or treated by hydrometallurgy, such as sodium dichromate process, chromium hydroxide process, reduction-rust process, chloridizing roasting-acid leaching process or electrolytic process. Hydrometallurgy has been put into practice for treating low chromium iron concentrate. In the construction of chrome mineral processing plant, mineral processing test shall be carried out to obtain the ideal ore beneficiation process and mineral processing indicators, so as to avoid economic losses caused by blind construction.
Chrome ore beneficiation equipment
back to top
In terms of chrome ore beneficiation equipment, the shaking table, spiral chute and jig can be adopted in the gravity separation process. The commonly used chrome ore gravity separation equipment includes shaking table and jig. The selection of chrome ore beneficiation equipment shall be determined according to the different ore beneficiation stages.
The selection of equipment in the magnetic separation stage depends on the magnetism of the ore. The equipment that can be used in the magnetic separation stage includes high gradient magnetic separator, permanent magnetic drum and other strong or weak magnetic separation equipment. The selection of magnetism needs to be based on the properties of the ore after the dressing test.
In the chromium ore grinding stage, if you need a finer grinding particle size, you can choose overflow type ball mill. If you do not need a very fine grinding particle size, you can also use the grid type ball mill.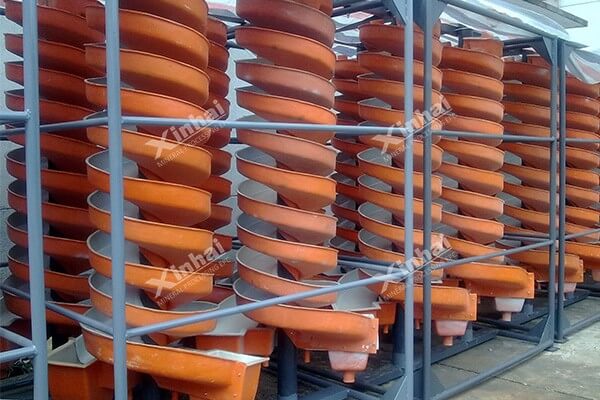 Chromium ore processing case
back to top
Chromium ore processing test in Indonesia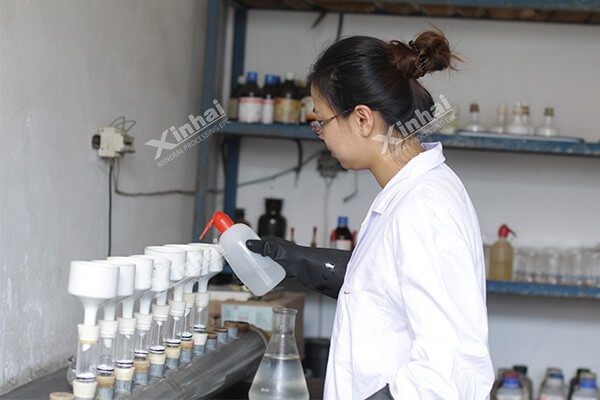 Ore type:
The main metal minerals are chromite, magnetite, a small amount of ilmenite and ferromanganese. The main gangue minerals are quartz, calcite, chlorite and so on.
Mining processing solution:
"Gravity and magnetic combination" process flow, the concentration of chromium concentrate was 31.03% Cr2O3, and the recovery of chromium was 65.10%.