How to Build A Mineral Processing Plant?
There are not many rich ores that can be directly used for smelting in nature, especially with the development of industrial production, the reserves of rich ores are gradually decreasing, so we have to mine low grade ores more and more.
However, smelting with low-grade ore is uneconomical. In order to reduce the smelting cost, effectively extract the useful components in the ore, and comprehensively utilize the resources, the ore mined from the mine should be processed before smelting.
So how to build a mineral processing plant? Below we will give a detailed introduction to the establishment process of the mineral processing plant.
1. Analysis of Ore Conditions
Before choosing to build your own ore dressing plant, you must first analyze your own ore situation to ensure that your own mine can continue to mine high grade ore, and ensure the economic benefits of subsequent ore dressing and smelting.
First of all, we should do the composition analysis of the minerals. Through the methods of spectral analysis, chemical multi-element analysis and phase analysis, we could analyze the type, content and state of the elements in the ore, and determine whether the ore grade meets the standard and whether they should be processed , and also provide reference information for subsequent beneficiation experiments and process design.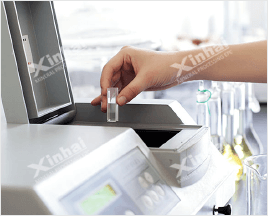 2. Mineral Processing Test
After the composition analysis is done, we should carry out mineral processing tests to determine the best process flow.
The beneficiation test can initially explore the beneficiation process conditions, and customize the beneficiation process according to the test results to ensure the ore recovery rate and provide technical support for design and production.
Through exploratory tests, mineral processing conditions tests, tailings cedimentation tests and other processes, information such as process flow, grinding fineness, type and dosage of chemicals, and equipment selection can be determined, providing an important basis for mine design and obtaining the highest possible recovery rate.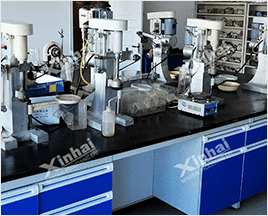 3. Mine Design
After the beneficiation test is completed, in order to determine how the beneficiation plant is actually installed and constructed, it is necessary to carry out the mine design, so as to determine the specific location of the equipment in the beneficiation plant, electric power and hydraulic power, construction of infrastructure, etc.
At this time, we can choose a professional mine design institute, through on-the-spot investigation and research, to determine the raw ore supply, plant site, water and electricity, transportation, geography, etc. Then the institute can design dressing, general layout, electric power, communication, civil engineering, environmental protection, water supply and drainage, tailings, safety and fire protection, investment estimates, economic benefit, and then summarize all the information to form construction drawings, and direct the actual construction.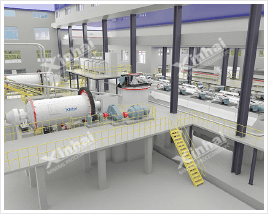 4. Equipment Procurement
After getting the construction drawings, we can purchase the equipment. According to the reports and drawings of the mineral processing test and mine design, we need to purchase the mining and processing equipment, automation equipment, building materials, and other materials needed in the mineral processing plant, which includes but not limited to mining equipment, excavators, loaders, bulldozers, dump trucks, drilling machinery, mineral processing equipment, water pumps, blowers, cranes, hoists, mine supporting materials, installation & maintenance tools, test & chemical laboratory equipment, spare parts, plant consumables, modular housings, steel structure workshops, etc.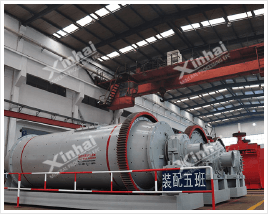 5. Installation and Commissioning
After the equipment is purchased, it is necessary to invite a professional team to install and test it.
Installation and commissioning is a very meticulous and rigorous work with strong practicality. Any deviation may cause the recovery rate to drop and fail to reach the expected value.
For example: in different construction, the same type of equipment would have deviation because of the opening location, installation, water and reagent usage, etc. These differences will have a significant impact on the final recovery rate.
Therefore, we need a professional installation and commissioning team to carry out the installation and commissioning of the concentrator to ensure economical benefits.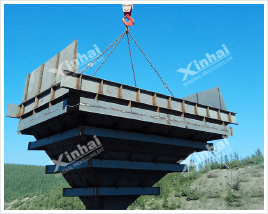 To Wrap Up
The above is the general process of establishing a mineral processing plant. All aspects such as ore condition analysis, beneficiation test, process design, equipment procurement, installation and commissioning need to be carefully considered in order to obtain the ideal beneficiation recovery rate and economic benefits.
In addition to completing the above steps by yourself, you can also find some professional general contractors who can directly complete all the above processes for you and build your own mineral processing plant. Xinhai Mining is a professional general contracting service provider. In addition to the above steps, it can also help with the operation and management of the mine, so as to truly realize worry-free plant construction and ore beneficiation.
If you have any questions about the content of this article, or want to build a concentrator, please contact the online customer service for communication, or leave a message on the website. We will discuss with you as soon as possible and introduce you to a suitable general contractor.
Last: Process Quality Management of Gold CIP Plant Explained
Next: How to Process Kaolin?