What Are the Differences Between CIP and CIL?
Carbon pulp extraction process (CIP method and CIL method) is to put activated carbon into the cyanidation pulp, and the dissolved gold is adsorbed on the activated carbon, then the gold is extracted from the activated carbon. This process mainly includes the following steps: the preparation of leaching materials, agitation leaching and countercurrent carbon adsorption, gold-loaded carbon desorption, electrowinning electrolysis, smelting ingots, carbon regeneration.
Flow of Gold CIP Process
Carbon-in-pulp (CIP) is the sequential leach then absorption of gold from ore. During the CIP stage, pulp flows through several agitated tanks where sodium cyanide and oxygen have been added to dissolve gold into solution. In the absorption stage, this solution flows through several agitation tanks containing activated carbon. Gold absorbs on to the activated carbon, which flows counter-current to the pulp, while screens separate the barren pulp from the gold-loaded carbon.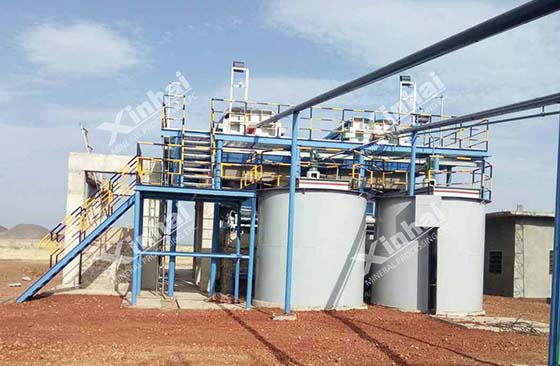 Flow of Gold CIP Process
Carbon-in-leach (CIL) is a simultaneous leach and absorption process. The simultaneous leach and absorption phases of the CIL process were developed for processing gold ores that contain pre-robbing materials such as natural absorptive carbon. These reduce the gold yield by attracting gold meant for the activated carbon. Simultaneous leaching and absorption help minimize the problem.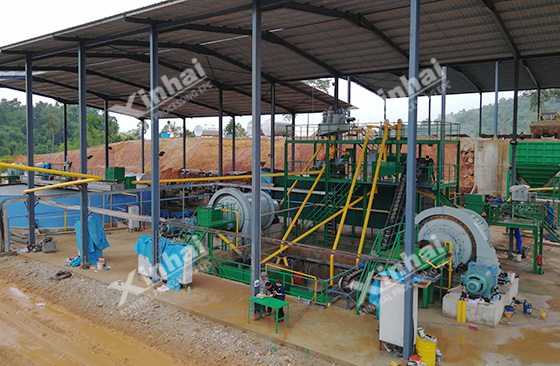 Differences between CIP and CIL:
The CIP process is longer than the CIL process, but there are a large amount of carbon and a low concentration of carbon in the CIL process, so the slurry volume for carbon transshipment in the CIL process is several times that of CIP (generally four times);

There is a large amount of metal backlog in the CIP process, and the distribution of metal backlog in the two processes is different. The distribution of the metal backlog in the CIP process on the activated carbon is basically the same as that in the solution, but in the CIL process, the metal is mainly deposited on the activated carbon. Besides, the amount of gold in the solution also varies.

The gold grade in the solution in the CIL process is higher than the CIP process, which is determined by the process structure. The CIL process is composed of leaching and adsorption at the same time. So, the new dissolved gold constantly enters the solution, the gold in the solution is constantly replenished and the gold content in the solution is relatively high. The CIP process is the single adsorption, the complementary quantity of dissolved gold in the solution is very small, so the gold grade is lower.
Conclusion
The above are the differences between gold CIP and gold CIL process.In actual production, it is best to consult with professional manufacturers and choose the right gold processing method.
Last: 2 Types of Froth Flotation Processes