Development of Froth Flotation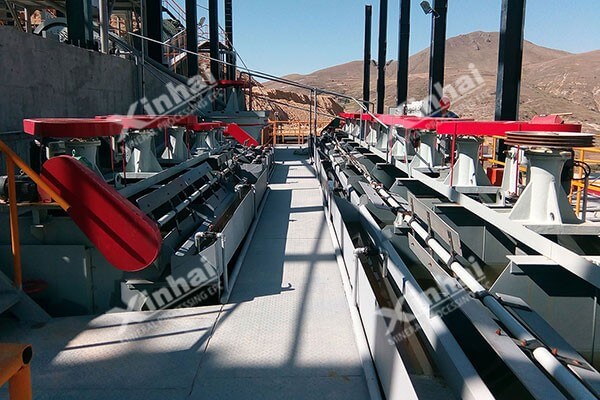 Froth flotation as an industrial-scale beneficiation method appeared abroad in the late 19th century. Mainly through the following stages of its development.
Let's dive right in.
Development Stages of Froth Flotation
1. Full Oil Froth Flotation
The initially used froth flotation is full oil flotation .According to the difference in lipophilicity and hydrophilicity of various minerals, add a large amount of oil and stir with the slurry, and then scrape off the lipophilic minerals adhering to the oil layer, the hydrophilic minerals on the surface remain in the slurry, so as to achieve separation The purpose of minerals.
The biggest disadvantage of full oil flotation is that the consumption of chemicals (petroleum) is large. Due to the practical limitations, full oil flotation was quickly overturned by the raging waves of technology development and was no longer used in the beneficiation industry.
2. Surface Flotation
The application of surface flotation method in industry appeared in 1892. The dry powder of grinding ore was carefully and gently spread on the surface of the flowing water flow. The hydrophobic minerals were not easy to be wetted by water. Concentrate; Hydrophilic gangue that is easily wetted by water flows into the water and is discharged as waste tailings.
At the beginning of the 20th century, the primitive froth flotation method appeared, which separates minerals according to the difference in physicochemical properties of the ore surface.
At present, froth flotation process has become the most widely used ,and the process has developed relatively mature.
The specific step is to first crush and grind the ore to dissociate the mineral into monomer particles, and the grinding machines discharges the qualified particle size that meets the requirements of the flotation process. Before the flotation, the slurry after grinding and the flotation agent are stirred and blended by using a chemical stirring tank. The adjusted slurry is sent to the flotation cell for separating the useful mineral from the gangue mineral, mechanically scraped or overflowed from the slurry surface, and then dehydrated and dried into a concentrate product.
Modern froth flotation process mostly adopts mechanical aerated stirring flotation method. According to different ore requirements, different flotation methods are adopted to improve the beneficiation efficiency, such as direct flotation process or reverse flotation process, single flotation process or the combined dressing method using flotation process, gravity separation method and magnetic separation method. On the basis of improving production efficiency, the flotation process is diversified, the flotation equipment is maximize, and the adaptability is also increasing.
Conclusion
In short, the froth flotation is a complicated beneficiation method. Every detail involved in the froth flotation will affect the beneficiation technology and economic indicators. In production, it is necessary to determine various process parameters based on scientific mineral processing test results,.It is recommended that all mine owners formulate a scientific and reasonable froth flotation based on the report to avoid unnecessary economic losses.
Last: How to Replace the Ball Mill Liner?