3 Antimony Ore Beneficiation Process
Antimony ore can be divided into antimonite, cubismite, antimony ochre, etc. Due to the difference in the nature of the ore, the process used is also different. Commonly used beneficiation processes include manual separation, gravity separation and flotation . This article briefly introduces these three commonly used antimony ore beneficiation processes.
1. Manual beneficiation process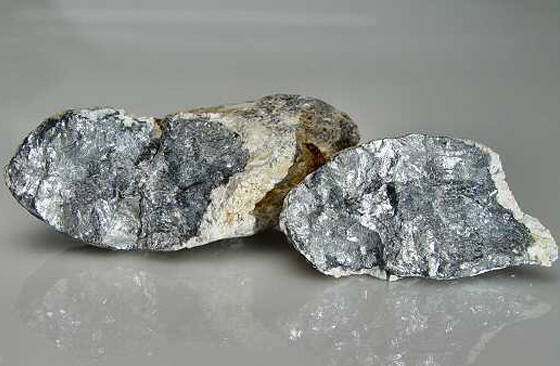 Manual beneficiation process refers to the method of sorting ore by hand based on the difference in the color, luster and shape of the antimony mineral and the gangue mineral. Although this kind of beneficiation method is labor-intensive, it is still of special significance for the beneficiation of antimony ore for two reasons:
First, because antimony ore is often formed as coarse single crystals or massive aggregates, high-grade massive antimony concentrate suitable for antimony metallurgical technology can be obtained through manual selection, which can reduce the production cost and energy consumption of beneficiation.
Second, because antimony-containing minerals generally are relatively brittle, they are easily over-crushed during crushing or grinding, which affects the recovery rate of beneficiation. And the manual beneficiation process does not have to worry about this problem, and can recover useful minerals as soon as possible in the case of coarse particles, and improve the total recovery rate of antimony beneficiation. Therefore, some major antimony-producing countries and regions in the world still use hand-selection methods for ore separation, such as China, Bolivia, and South Africa.
However, the manual beneficiation method must be used under appropriate conditions in terms of mineral composition, mineral content, ore distribution characteristics and particle size to get the best results. The manual separation method is suitable for the separation of single antimony sulfide ore, sulfide-oxidized mixed ore, and individual antimony-containing polymetallic ores (such as gold ore containing tungsten and antimony, ores containing antimony and arsenic, etc).
And the particle size of ore suitable for hand separation should be ensured to be between 150~200mm. If the particle size of the antimony ore is too small, the production capacity will be greatly reduced, and the recovery rate of antimony will also be reduced; well, too large a particle size is not conducive to improving the grade of the massive antimony concentrate.
2. Gravity beneficiation process
Gravity beneficiation process refers to the method of separating according to different minerals in the media flow with different settlement or movement speeds. The gravity beneficiation of antimony ore is the same as the gravity separation of other ores. It can be carried out in different flow media streams, including vertical flow (such as jigging beneficiation), inclined flow (such as shaking table beneficiation) and rotating flow (such as centrifugal beneficiation, etc).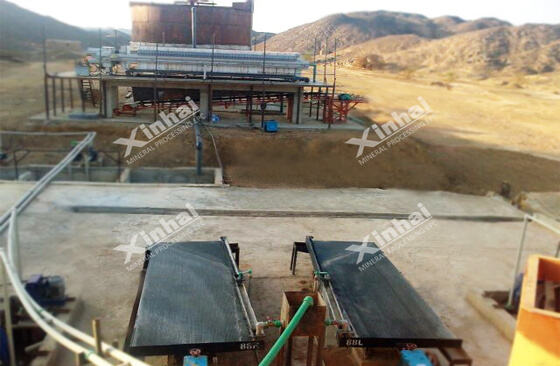 The gravity separation method is suitable for these kinds of antimony ore: stibnite, yellow antimony ore, red antimony ore, and other ores that are easy to be separated by density. As far as complex antimony ore is concerned, since antimony often coexists with other metal minerals, such as lead, tin, mercury, gold, tungsten and other minerals, whether gravity beneficiation can be used should be determined according to specific conditions.
The cost of gravity separation is generally lower than that of flotation, and it can directly produce qualified antimony concentrate within a certain size range. And there is no pollution through the gravity separation process. In addition, in the combined process of gravity separation and flotation, gravity separation is also used as a pre-selection process to remove a large amount of gangue to obtain coarse concentrate, thereby increasing the grade of flotation concentrate and reducing the cost of antimony ore dressing.
3. Flotation beneficiation process
Flotation refers to a beneficiation method that uses the physical and chemical properties of the mineral surface to separate minerals. Antimony sulfide ore is generally separated by flotation. Xanthate and Dithiophosphate are commonly used collectors for antimony sulfide flotation, lead salt is a commonly used activator, and pine oil is a commonly used foaming agent.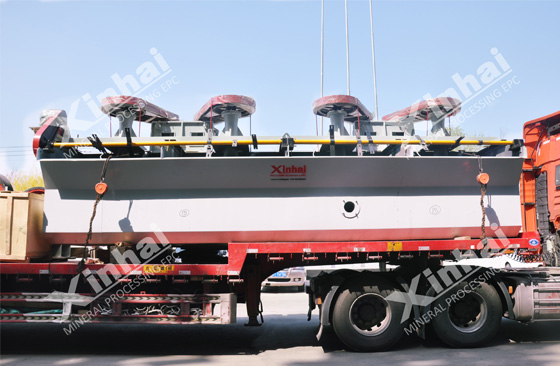 The antimony ore for flotation method includes: single antimony sulfide ore, such as antimonite, antimony sulfide ore containing natural antimony, antimony sulfide ore containing carbon, etc.
Compared with manual separation method and gravity separation method, flotation method can effectively complete the separation of antimony sulfide ore. However, the cost of the flotation process is higher than that of the other two processes, and due to the application of flotation reagents, environmental protection issues must be considered during operation. Sometimes, you can do hand separation or gravity separation first, and then float the obtained coarse concentrate, which can save costs.
To wrap up
The above is an introduction to 3 commonly used antimony ore beneficiation processes. Among them, the gravity beneficiation process is the most used process. One is because most types of antimony ore have high density and coarse particles, and the beneficiation index can be directly achieved by gravity separation. Second, it is more economical, a large number of qualified coarse-grained concentrates can be separated in a relatively coarse-grained range during operation, and a large amount of waste rock can be discarded.
However, for antimony ore with complex properties, sometimes it is necessary to use the combination of the above three processes. Which kind of beneficiation process can be used to achieve a better beneficiation index, you also need to consider the nature and cost of the ore.
Last: 4 Aspects Should Be Noticed in Flotation Process