3 Stages of Silver Flotation Process
Silver flotation process usually needs crushing, grinding and extraction three stages. The main equipment used in the extraction of silver includes jaw crusher, ball mill, spiral classifier, flotation machine, thickener, dewatering machine and other equipment. Here is the whole flotation process used in the extraction of silver:
1. Crushing Stage

Under the action of vibrating feeder, the mined silver ore is sent to the jaw crusher evenly for primary coarse crushing processing, and then sent to the cone crusher for fine crushing by belt conveyor. Then, the silver material is sent to the circular vibrating screen by belt conveyor for reasonable screening, those qualified particle size of silver particles directly enter the next process, those unqualified particle size of silver particles will be returned to the crusher machine for re-crushing.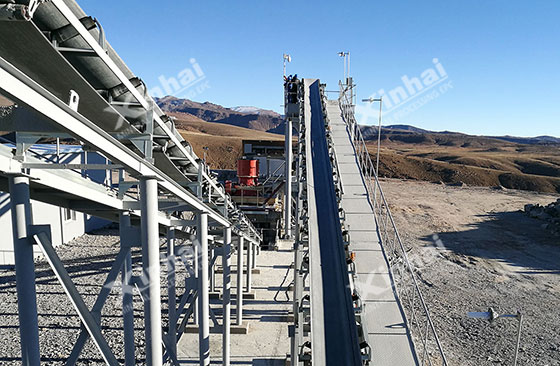 2. Grinding Stage
The qualified silver particles under the action of the pendulum feeder and conveyor are continuously sent into the ball mill for grinding processing, then sent into the spiral classifier for classification for removing the impurities. Only the material that meets the requirements is sent to the next working procedure, the material that cannot meet the requirements is sent to the ball mill for re-grinding.
Stage grinding can be used in the grinding stage of silver extraction, which can improve the concentrate index. Under the condition of rough grinding, the mixed roughing is carried out. Th coarse concentrate is sent to cleaning after the re-grinding process. The amount of coarse concentrate sent to re-grinding is small, and the monomer dissociation of the mineral can be realized, so the concentrate with high grade and high recovery can be obtained and energy consumption can be saved at the same time.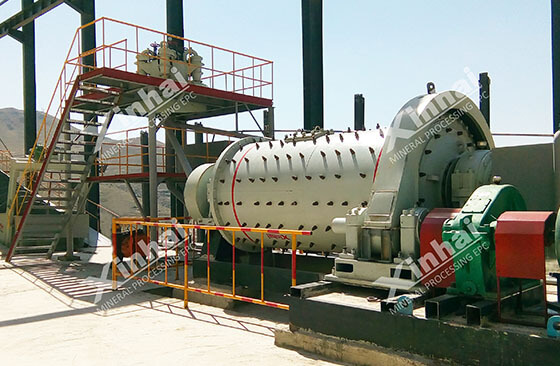 3. Extraction Stage

The qualified silver ore pulp from the ball mill is sent to the agitation tank for full mixing, and then sent to the flotation machine. Adding the corresponding flotation reagent to the flotation machine, the floated concentrate is sent to the thickener for full concentration and precipitation, and then sent to the dewatering machine for drying and dewatering, so as to get the qualified silver concentrate.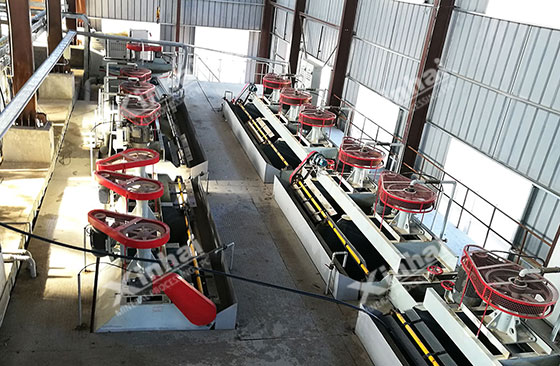 Conclusion
The above are the three stages of silver flotation process. In actual production, an appropriate silver extraction method should be formulated according to characteristic of the ore and processing test.
Last: What is Ball Mill?