3 Cautions of Flotation Machine Daily Maintenance
Flotation machine is a kind of common equipment used in the mineral processing. The failure of flotation machine will affect the normal operation of the whole mineral dressing process. So, it is very important to know the cautions of flotation machine daily maintenance.
1. Regular check parts during flotation operation
Check the case of rolling bearing overheating in motor and impeller. Generally, the temperature of the bearing cannot exceed 35 ℃and the highest temperature should not be above 65 ℃

Check the case of driven belt tension. Adjust appropriate tightness. If serious abrasion appears , new belt with the consistent length and model should be chosen as the Substitutes.

Check the sealability of the oil-sealing rubber washer. More attention should be paid to prevent the grease inside the bearing body from leaking into the slurry lest flotating work could not goes well normally.

Check whether there is enough grease in all lubricating points. If there is a lacking of grease, more should be added timely.

Clean up the sundries in the slot.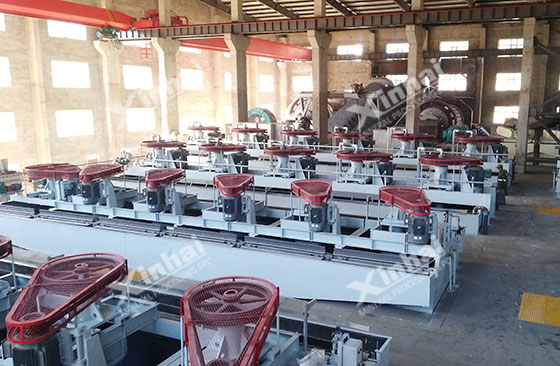 2. Main maintenance cautions of flotation machines
Adjuste the gap between impeller and stator by shim during the replace of the abrasive impeller and stator. The gap ranges is from 6mm to 10mm

Check the abrasion situation of the rubber tube protecting the spindle before installing the impeller. Replace the new rubber tube if abraded.

Check the bearing axial gap. If the bearing axial gap is too large due to abrasion, as long as adjust the degree of compaction of the outer race.

Check the tightness. If the oil sealing of the bearing body leak, the new one should be replaced timely, but don't press it too tightly.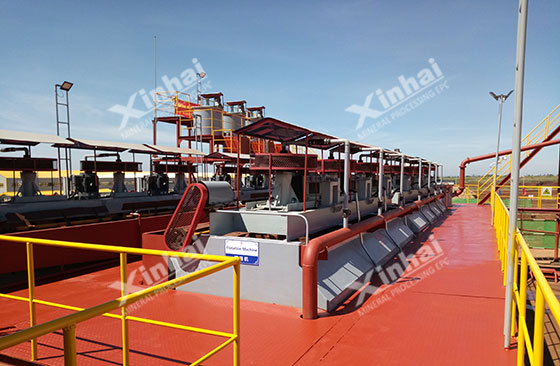 3. Flotation machines commission after overhaul and cautions on working
After overhaul of flotation machines, there are something need to be done:
Check and clean up the flotation cell carefully before the next commission started.

Check the movement and shock phenomenon of impeller body. The empty flotation machines operated under the condition of adding water gradually till the material fed into the cell (notice to adjust the size of the loop hole).

Check the direction of rotation of motor shaft and keep the impeller shaft rotating in clockwise direction (looking out upon), when the motor is to started.

Adjust ore slurry surface and the open degree during working. Only if adjust the height on the surface of the ore slurry timely, can the foam be scraped out efficiently and prevent ore slurry overflowing into the foam slot.
Conclusion
The knowledge above is something about the type and maintenance of flotation machines. The flotation process is widely applied in factory currently, so it is necessary to have a clear picture of flotation machines.
If you have any ideas about flotation cell maintenance, you can leave your message to us.
Last: 3 Working Principle of Cyanide Leaching of Gold