What's the Function of Flotation Froth?
The theoretical basis of flotation cell is approximately same, namely the separation process is realized by flotation froth in the pulp according to the physical and chemical properties of mineral particles. In the froth flotation process, there is one thing that plays a very important role in the whole process——flotation froth. So what's the function of flotation froth in the froth flotation process?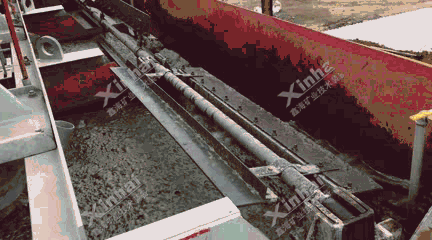 Generally, the motor triangular belt drives the impeller to rotate, and the centrifugal effect forms the negative pressure, then the flotation froth is formed under the impeller centrifugal force. The main purpose of flotation froth is to gather hydrophilic minerals, improve mineral processing precision and decrease the difficulty of mineral processing. For example, copper, lead processing are much easier to achieve high-quality and high efficient separation.
Froth plays a very important role in the froth flotation process. Because of these froth, ore particles or mineral powder can adhere to the sticky froth, then the froth carries these particles out of the pulp, then reaches washing surfaces to remove ore particles, thus achieving froth flotation process and obtainning the concentrate.
Mineral particles in the pulp connect with froth directly. The ore particles with good floatability will adhere to froth selectively and be carried up to mineralized froth layer (includes gas-liquid – solid three phases), then ore particles will be scraped or overflow from pulp surface, then sent to dewatering and drying process. Those gangue mineral particles that cannot float will be discharged as tailings through the bottom of flotation tank.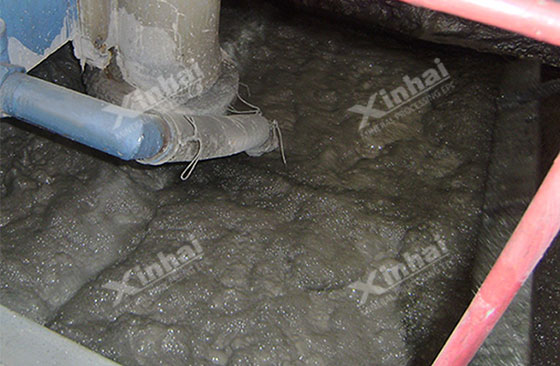 Flotation reagent is also an essential item in the froth flotation process. The purpose of reagent is to strengthen the stability of mineralized froth in the froth flotation process, allow air dispersion and froth formation independently, increase the hydrophobicity of natural mineral surface and increase the separability of hydrophilic and hydrophobic particles. Different flotation reagents are certainly used in different minerals. Only the most appropriate reagent can maximally improve the recovery rate, reduce mineral processing cost and gain maximum benefit.
Besides, good flotation cells play a critical role in the froth flotation process, which must have more refining froth, better adhesion effect, and obtain the best separation effect with the minimum of mineral processing cost.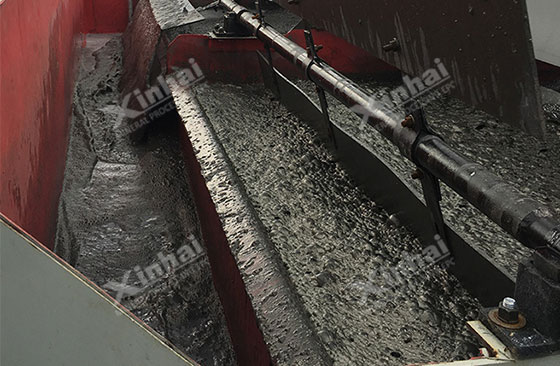 Last: 9 Factors That Affect Efficiency of Vibrating Screen