How to Extract Graphite for Different Types?
As the expand of graphite application field, the industry has a higher and higher requirement for the graphite, which encourages the graphite graphite mining to absorb the traditional graphite beneficiation process and keep continuous innovation at the same time.
At present, the graphite beneficiation processes are mainly gravity separation process, froth flotation process, electric separation process and the combination process. And froth flotation process is the main graphite mining process. Generally, 90%-97% grade of graphite concentrate can be obtained after the graphite flotation process. For the different graphite ore properties, the graphite beneficiation processes are also different.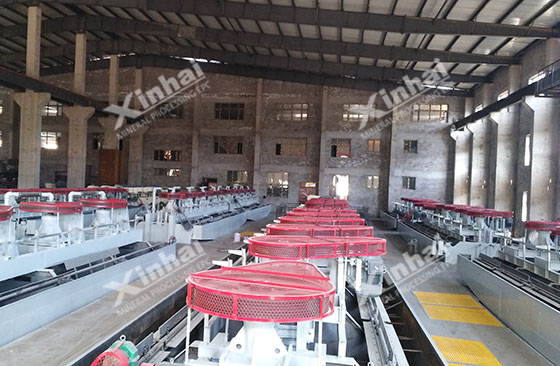 1.

Massive Crystalline Graphite Processing
For the massive crystalline graphite, because of the high-grade carbon in itself, finer particle sizes and the smaller reserves, we can adopt the traditional crushing and hand picking technology to take advantage of it. It has the advantages of a simple production process and low production cost.
2.

Flake Graphite Processing
For the flake graphite ore, because of the higher, the purity is and the larger the flake is, the function and price are higher. Therefore, in the flake graphite mining process, it is important to adopt various measures to increase the large flake productivity and the graphite grade. The traditional flake graphite mining process is generally divided into stage ore grinding and stage grading with good effect, but the worn situation is still serious. On the base of a wide absorption of the previous experience, the researchers have successively adopted the ultrasound intensify flotation process, classifying flotation machine, without collectors, rapid flotation process and cut flocculation flotation process as the flake graphite beneficiation process. It can get the corresponding result.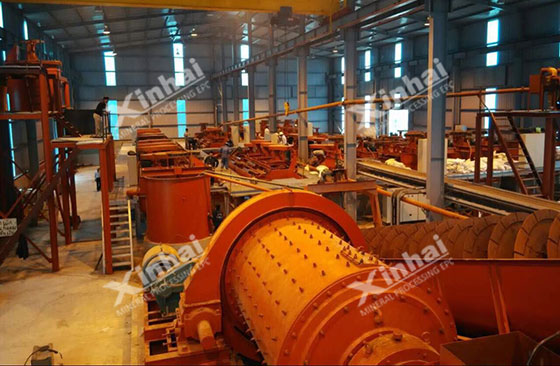 3.

Cryptocrystalline Graphite Processing
For the cryptocrystalline graphite ore, the raw grade ore is generally 60%-80%. The particle sizes of the graphite are finer and the floatability is relatively bad. Therefore, it is difficult to be treated with the flotation process. At present, the cryptocrystalline graphite mining process is mainly by picking out, crushing and ore grinding to get the qualified products. Parts of it are treated with the flotation and chemical purification. In recent years, because the cryptocrystalline graphite has been hard to be floated, the researchers have adopted the hydrophobicity flocculation flotation and selective flocculation flotation to the graphite beneficiation process, thus getting a better result.
Conclusion
The above are the basic flow of graphite beneficiation. In actual production, the appropriate beneficiation process should be selected according to the nature of the ore and the beneficiation experiment to ensure the maximum benefit
Last: How to Process Fluorite?
Next: How Is Quartz Extracted?