How to Choose a Tipper Truck?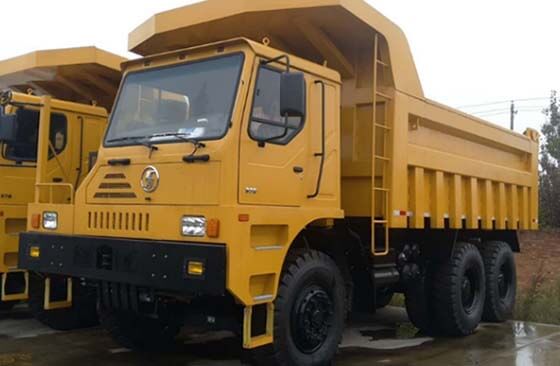 Tipper trucks are commonly used transportation equipment for mines, how can we choose a tipper truck that suits our mines best? Below we will talk about how to select tipper trucks.

1. Choose a Suitable Transportation Method for the Mine
Before choosing a tipper truck, we should first figure out whether truck transportation suits your mine site.
The choice of transportation equipment for open pit stopes mainly depends on the ways of exploitation and transportation.The main factors that affect the choice of exploitation and transportation methods are the natural geological conditions of the mine, mining technical conditions (such as mine scale, stope size, production process, technical equipment level and equipment matching), economic factors, etc.
We have an article about how to choose a most suitable tranportaion method for a mine, you can see details there.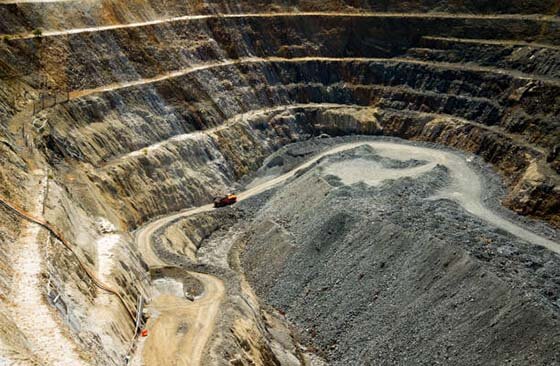 After you make sure the truck transportation suits you most, there are many factors that affect the selection of tipper trucks in open-pit mines to consider. The most important of which are the annual transportation volume of ore and rock, the transportation distance, the specifications of the bucket capacity of loading equipment such as excavators, and the technical conditions of the road.
2. Choose Tipper Truck Capacity According to the Mine Scale
In open-pit mine truck transportation equipment, rear tipper trucks are generally used.
Diesel tipper trucks with deadweight of less than 7t are often matched with excavators with a bucket capacity of 1m³ to transport soft soil and rock and gravel.
Medium and small open-pit mines widely use 10-20t mechanically driven diesel tipper trucks. Large open-pit mines use diesel tipper trucks with hydraulic drive system with a load capacity of more than 20t and electric wheel tipper trucks with electric drive system with a load capacity of more than 75t.
3. Choose According to Ratio of Tipper Truck Load Capacity and Excavator Bucket Capacity
In order to give full play to the overall efficiency of tipper trucks and excavators, the ratio of the tipper truck compartment capacity to the excavator bucket capacity is generally one truck should carry 4-6 buckets, and the maximum should not exceed 7-8 buckets.
Ratio of Tipper Truck Load Capacities and Excavator Bucket Capacity
Deadweight/t

7

15

20

32

45

60

100

150

Excavator Bucket Capacity/m³

1

2.5

2.4

4

6

6

10

16

How many buckets for one truck/bucket

Material Loose Density 2.2t/m³

4

3

4

4

4

5

5

5

Material Loose Density 1.8t/m³

5

4

5

5

5

6

6

6
4. Choose Tipper Truck Capacity According to Annual Transportation Volume of the Mine
In order to give full play to the economic benefits of automobile transportation, for mines with large annual transportation volumes and short transportation distances, trucks with heavy loads should generally be selected, and vice versa, trucks with small loads should be selected.
5. Choose Tipper Truck According to Its Conditions
The selection of open-pit tipper trucks should also consider the truck itself, about the conditions of reliable operation, reasonable structure, advanced technology, stable quality, low energy consumption, and ensuring the supply of spare parts. The strength of the carriage should be adapted to the impact of large ore.
When there are multiple models to choose from, we should do a technical and economic comparison and choose the best model. An open-pit mine should use trucks of the same model as much as possible.
After the truck tonnage is determined, we must select a specific model. When choosing a model, the quality of the truck should be the first consideration.
6. Choose An Affordable Cost of Tipper Truck
In terms of costs, not only the purchase price of the new car must be considered, but also the operating costs after production, warranty costs, and spare parts prices.
Some countries implement the total cost bidding method when purchasing equipment, that is, not only the purchase price, but also the maximum guaranteed limit of maintenance and repair costs, and even the minimum guaranteed price when the car is resold a few years later, are all regarded as bids content.
If you want to know more about tipper truck price, we'll have an article about it soon, keep connected.
To Wrap Up
The above is the content that needs to be considered when selecting a tipper truck. Before actually purchasing a tipper truck, you can consider referring to several brands and suppliers. Shandong Xinhai Mining Technology and Equipment Inc. is a relatively professional manufacturer of mining and mineral processing equipment, which can provide you with the most professional equipment selection and production.
If you have any questions about the content of this article, or want to buy a tipper truck, please contact the online customer service to communicate, or leave a message on the website, we will talk to you in detail as soon as possible.
Last: How to Improve the Leaching Rate of Gold Heap Leaching
Next: Tipper Truck Price